shopping_cart
Cart
(0)
arrow_drop_down
arrow_drop_up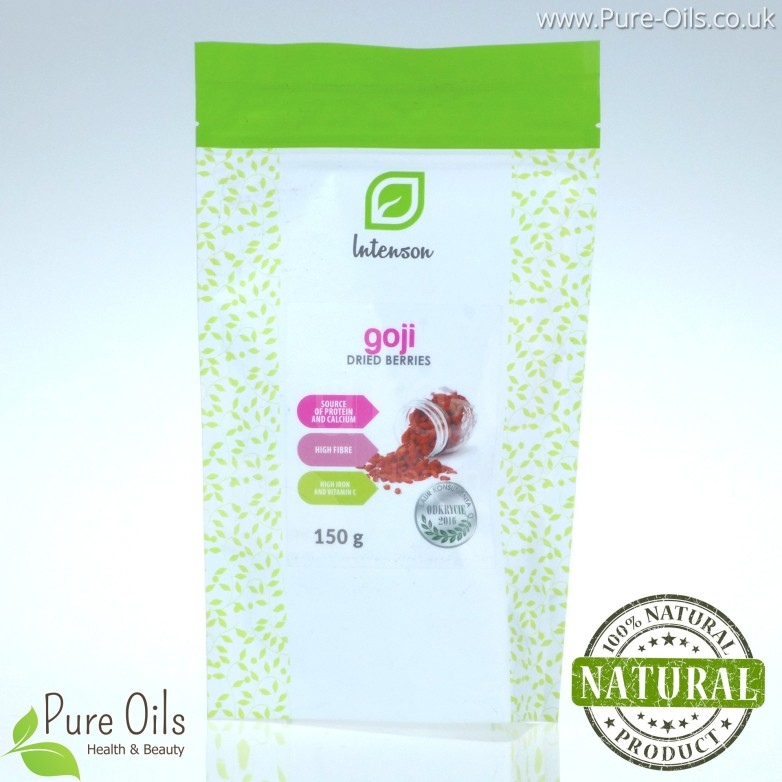  
Goji Berries - dried, Intenson
Goji berries dried come from the mountainous areas of China. Goji berries contain many vitamins and minerals such as: zinc, selenium, iron and calcium.
Additionally goji berries are a source of dietary fiber, lutein and linoleic acid (omega-6).
Properties and application:
has a beneficial effect on the skin,
slows down the ageing process,
regulates blood sugar levels,
improves memory, concentration and vision,
strengthens bones and joints.
Goji berries are perfect as an addition to muesli, cocktails, desserts, soups, sauces, hot dishes and as a dry snack.
Ingredients:
100% goji berries
Country of origin:
China
Some of the information is obtained from generally available sources.
Specific References
ean13

5903240278022